Odne: Vocals, guitars, bass, synth, programming and additional instruments.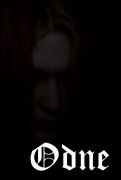 SIGTYR is a melodic/epic/atmospheric/folkloric black metal band, based in Sogn in Norway.
The name SIGTYR is old norse and means "Victory in battle", "God of Victory" or "War God".
SIGTYR is the continuation of Odne's one man-project, that he founded in 1999.
It all started in Vik i Sogn, with Odne's 4-track demo called ALL MAKT.
Jan (Mordvarg), who was playing in the local death metal band "Malicious Beauty", found Odne's ideas interesting,
and joined him on his project in 2002. Odne and Jan made 50-50 of the material, and recorded 3 demos together.
They also made a few recordings in 2002 and 2003, but their first serious demo was released in 2004, named SJELEFRED.
Their next demo, KULDE, was released in 2005, and their last demo together was MED SORG ENDA SOGA, in 2006.
In 2005 SIGTYR became a full band. Andrè Raunehaug (lead guitar) and Espen Bakketeig (synth) from MISTUR joined the forces, together with drummer Oddbjørn Engebakken, who from 2006 was substituted with their earlier sessiondrummer, Asroth.
In December 2006 Jan started his own solo-project called FEIGD.
From that day Odne decided to run SIGTYR as a one-man band, as it all started back in 1999.